From 6th to 8th June 2018, the Head of the Chief Instructor Team of the European Defence Agency (EDA), conducted a fact-finding mission to Helicopter Training Point (HTP) Ostrava in the Czech Republic; one of the training capacities of the Multinational Aviation Training Centre (MATC).
One of the tasks of the EDA Chief Instructor Team is to ensure standardization, cooperation, and interoperability across disparate rotary tactical training units.
EDA Chief Instructor conducted a detailed assessment of the tactical training potential in HTP Ostrava. He focused on the tactical simulator performance, the training documentation, the HTP facility and the instructor's qualification.
The courses currently being delivered in HTP Ostrava include the Operational English Language Course, which although currently focussed on rear-crew, has great application for full-crew training. Additionally, HTP offers basic and refresher tactical training delivered by experienced UK Qualified Helicopter Tactics Instructors (QHTI).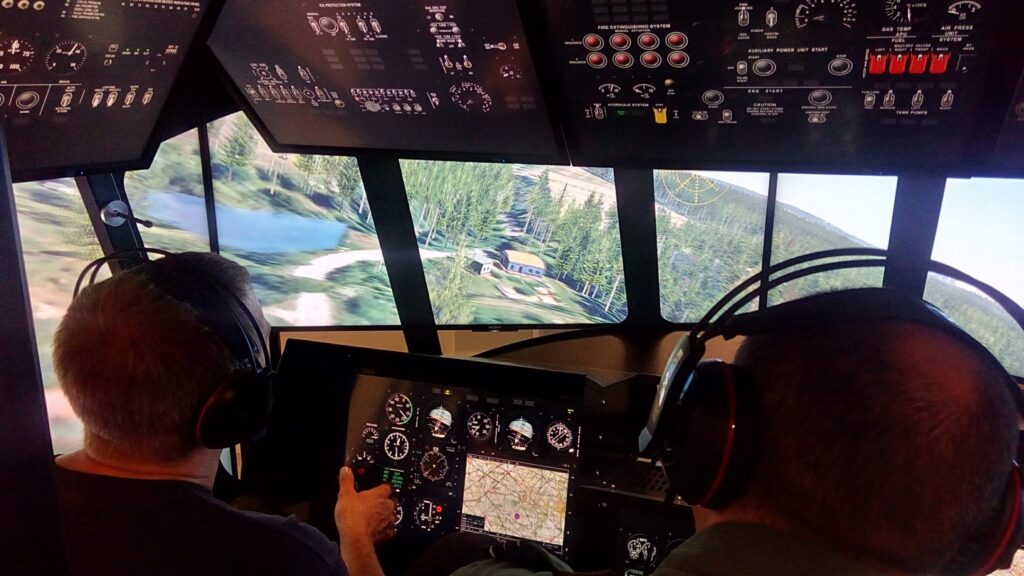 The HTP tactical simulator performance allows realistic and immersive flight in both the urban and rural environment in any weather/daylight/weather conditions and was found ideal for basic and advanced tactical training for full helicopter crews. A door gunner cabin with a PKM machine gun utilizes a virtual reality (VR) visual system, and the door gunnery ballistics correspond to the real system's characteristics.
Based on his findings, the EDA CI recommended that the EDA Helicopter Training Programme establishes a formal affiliation with HTP Ostrava. This will include an annual visit carried out by the CI Team to assure standardization and cooperation in the future.
The affiliation is the direct response to the requirement to increase both standardization and interoperability across rotary tactical training units throughout Europe. Having both sophisticated tactical simulator and well-experienced QHTIs, HTP Ostrava will become one of the training facilities providing a high-level tactical training based on the latest operational experiences from current helicopter deployments.
Written by MP