The 3rd MATC Training Conference was held in Vyškov Military Academy (MATC Directorate, CZE) from 30th September to 3rd October 2019.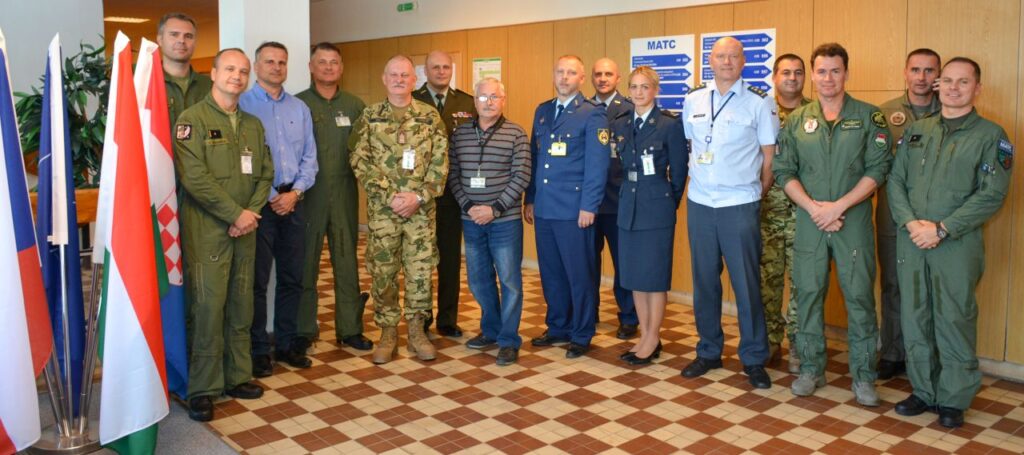 The main aim of the Conference was to evaluate courses and training organized by MATC and to familiarize the MATC community with the lessons learned gained from these activities. Other topics covered MATC planned training and new training project proposals.
The TRG Leader informed also about the Site Survey of German Air Force Simulation Control Centre (Cologne, GER). The goal of this visit was to receive basic information about "Distributed Training" possibilities for the future MATC training. The main task of the DEU Air Force Simulation Control Centre is to interconnect the tactical weapons systems simulators of German Air Force via a network to execute Distributed Mission Operations, and the MATC is looking for options how to link this unique centre with already existing simulators within MATC countries.
The last, but not least objective of the 3rd MATC Training Conference was to cooperate and share information with parallel ongoing MATC Legal and Financial conferences, and to prepare background materials for the MATC Steering Committee Meeting, which was held at the same place on 2nd of October.
 Written by ZK